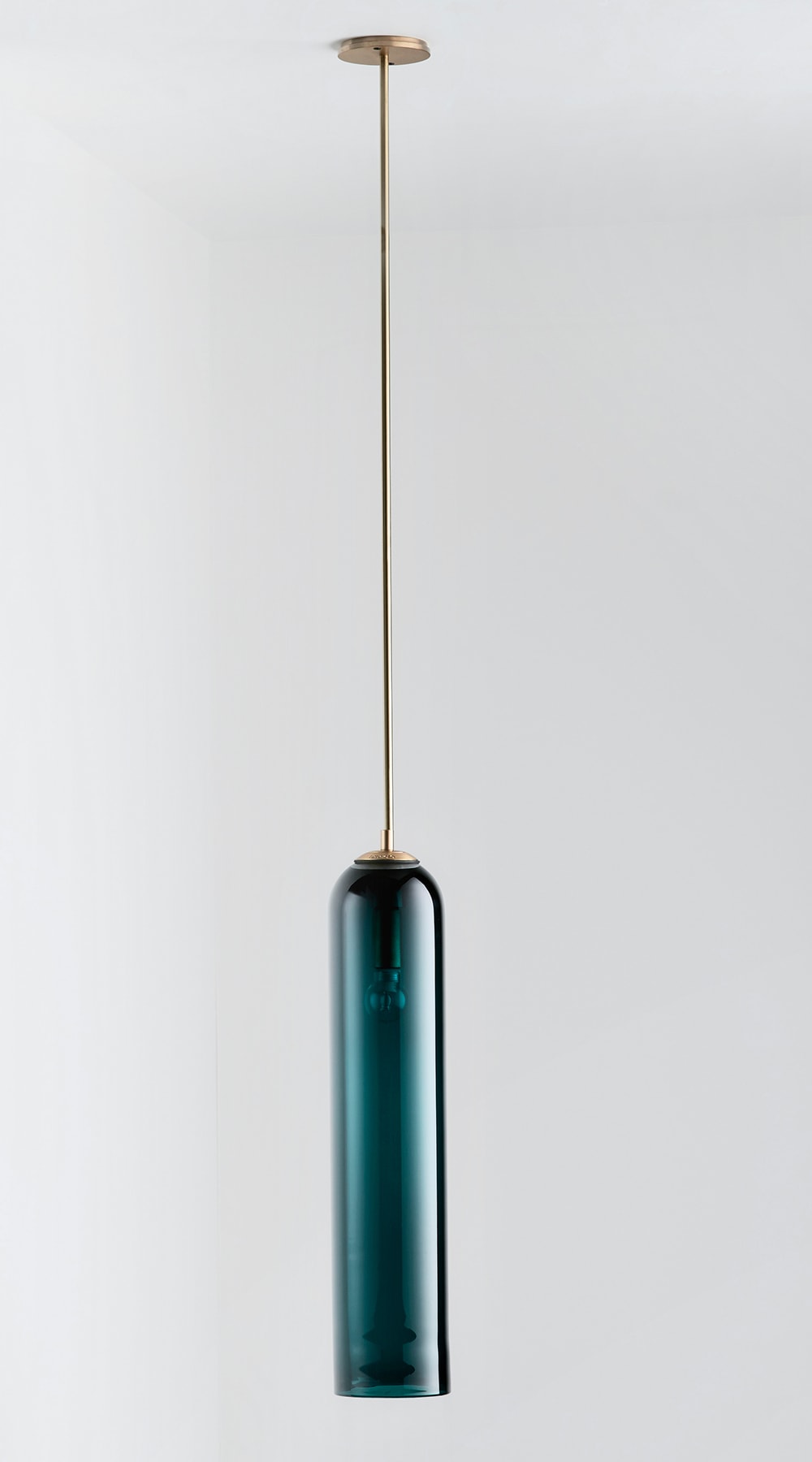 Float's elongated proportions, striking coloured glass and sweeping brass stem reflect a sense of luxurious refinement, while its simplicity of form adds a modern touch to the design.
The balance of classic and contemporary influences result in a graceful grandeur, accentuated in the soaring cylindrical shade.
When lit, the lengthy form of the shade casts a soft glowing light that melts away on the surrounding walls.
Thank you for your email and interest in our Articolo Lighting.
All our lighting is handcrafted in Australia and made to order.
We will reply by email within 24 hours.