Single ball

Brass with round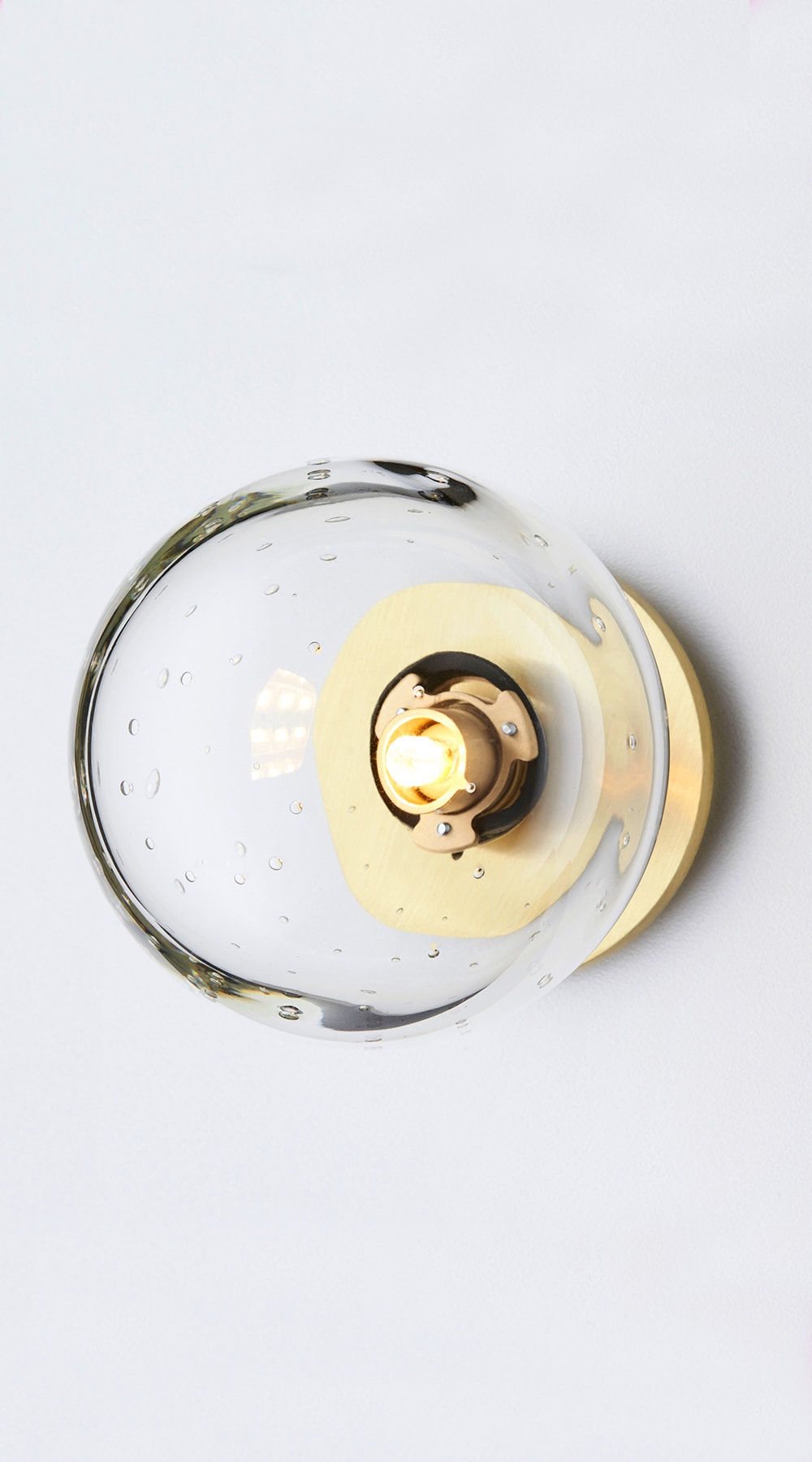 With its spiralling pinpoint bubble detailing, Scandi Ball's glass orb evokes a sophisticated yet organic Nordic sensibility, enhanced by the handcrafted materiality.
The piece really comes alive when lit, casting bubble patterns onto walls that exude an ethereal beauty.
Thank you for your email and interest in our Articolo Lighting.
All our lighting is handcrafted in Australia and made to order.
We will reply by email within 24 hours.