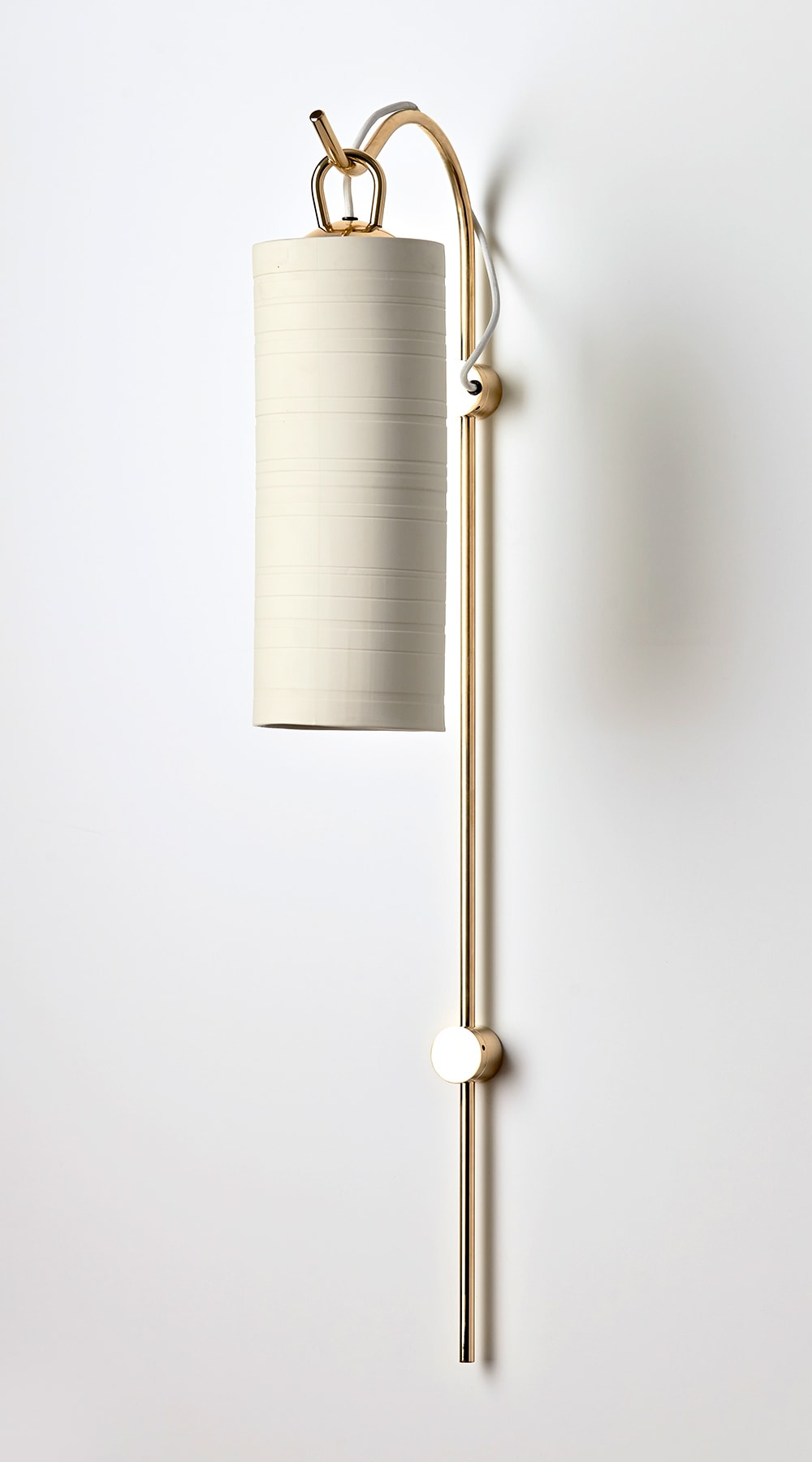 Elegantly playful yet dramatic, the Staff wall sconce features a solid brass staff, elongated proportions and a fluid hook detail. Long cylindrical porcelain shades feature inlay banding that, when lit, becoming translucent and provide a gorgeous banded glowing light.
Thank you for your email and interest in our Articolo Lighting.
All our lighting is handcrafted in Australia and made to order.
We will reply by email within 24 hours.